Browsing articles in "Blog"
Finally I feel that the writer's role is being understood. Anthony Richmond-Turner is a hit and I am being invited to join the editing. Yeehaa!
Again I've said that this is the wrong way round, the script should have been created first, but I am taking on the challenge. I'm not a happy bunny in terms of production route, but a product is arriving, its just not at all the way to work. Perhaps a Caesarean birth!
The aim is produce documentaries of featured artists and their work. I've made documentaries for radio and produced and written video before, but this way around is almost editing. I can best describe it a video sculpture.
16 years of press and public relations is the skillset that I am drawing on, nothing that has been part of my MA writing at all. My group is  like my client and I have to construct their message. So, it's back to basics Who? Why? Where? What? When? and How?
But, I am encouraged in my writer's quest.  Thanks to Twitter and my blog posts, I'm now being followed by storylabs.us There are people out there who already understand where I am coming from and they have stretched the hand of camaraderie across the ether.
It's a small world though. I did some checking and one of my new media tribe used to work at BUmedia school teaching screenwriting. The world is getting smaller!
The art critic is a hit! He says all the things that other people may be thinking, mixing wry humour with fact. He is just the human face of the project that is needed. See what you think.
This is what he is sharing his opinions about prideinbournemouth.com
As part of our project we will be using the BU media streams of TV and radio, but locally we have Hope FM and Bay FM two community stations that will be able to take our Podcasts.
I'm a real fan of community radio so I've picked up a book about community TV. The introduction says it all. "It inspires the individual to have confidence in their community to have an idea about how they should live (and how they might live) and to explore how to realise their vision in practical terms' " (Creating Local Television, Rushton, 1997. p.xiv).
This is why I got involved with community radio and it is definitely a boon for our project. We have settled on the website as the hub for all our information and it will have a 'push' and 'pull' delivery system so that users can either fetch information or have it delivered to them. For me this is the future of all communications. Even if you buy a product on Amazon you are told what other people who bought that product also bought. And if you're an iPad user then you will use Flipboard.
The 21st century storyteller has to be a shapeshifter!
www.bournemouthcreatives.co.uk
These are just a few of the arts groups that are already in the locality. I've been involved with all of these over the past years, so a few phone calls and an interview with Poole Councillor Mark Howell, who is passionate about the arts, has given the group not only a great interview, but some brilliant background information on the arts scene locally.
There is definitely a need for our growing concept. There are lots of disparate groups and loads of talent. I think that this project can go national!
Now the challenge is to get the media channels flowing.
Lights, camera and action. Well we've got a website that's great, we've got audio, we've got social media and we've got QR codes which are all the rage. Our 30+ demographic like their mobile phones and smartphones seem to be making the world go around.
We're going to bring our arts content to life by QR code interactivity. If it's good enough for CSI, then it's good enough for Arts Circles. We're going to be putting art on the map! Simples.
how-qr-codes-can-grow-your-business

I like playing with words, so I think that Art Circles is the name for our concept. The content is still taking the lead and as a communicator this is frustrating, but I will keep the ideas flowing.
When all is said and done any communication is about knowing your audience. Art Circles is about cultural integration. In fact as an artist I can see that there is a lack of communication in this area. It has been part of the public service remit, but it can seem so niche and maybe even high-brow. If the content is going to be delivered in a successful transmedia format then it has to do more than current models.
Pertti citing from BRU (The Broadcasting Research Unit 1985) writes; "Public service broadcasters 'should recognize their special relationship to the sense of national identity and community'.  The author continues that "it ranks the duty of providing 'a reference point for all members of the public and a factor of social cohesion and integration of all individuals, groups and communities'". (Pertti, p.199)
This is a challenge for our project. We are going to have to go beyond what has been done in the past, from storytelling to storyselling.
It's fun giving birth to a character. Script written and my fellow radio producer is game to get going on the production. Actor sourced and he loves the script. Brilliant.
Spent time in the recording studio this evening and it was creative chemistry. The actor brought suitable attire and we watched as Anthony Richmond-Turner stepped off the page and into our ears. I love this kind of collaboration. All the skills coming together to make the whole. I'll upload the results once they've been through the editing and production machine.
The writing is on the wall. No matter what the message there is a perfect way to get it to an audience. Transmedia means that you really need to know your audience and know your media methods to have the greatest impact from your message or story. Thinking up creative ways of expressing messages has never had so many possibilities.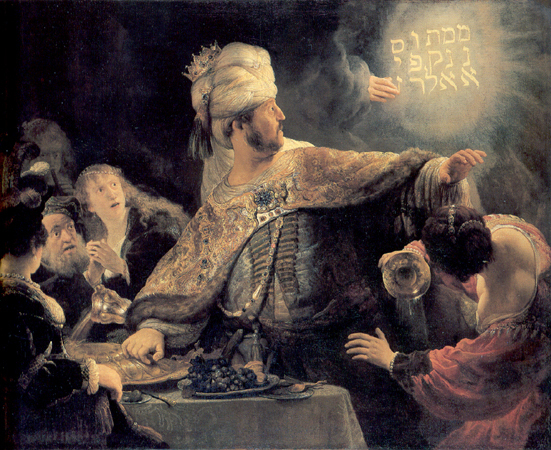 OK so everything is changing. After a chat with Matt Desmier,  the Head of Partnership Development at South West Screen, he put me on to a little book to help in the quest for understanding Transmedia. Thing is that the book is frightfully modern and available as a PDF for free ohmygodwhathappened.com
So now all I have to do is some more reading, but not via an Ebury or an Ibook, but a PDF book, circulating using Twitter. This must surely tick a Transmedia box or three.