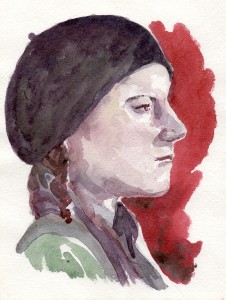 I had no idea this time last year that I would be painting portraits and writing a book.
Here is a watercolour from my last portrait class. I'm learning soooooo much.
At an art exhibition in London I read a quote that said, in drawing a portrait we are actually learning more about ourselves. So yes I'm learning more about myself too:)
And the book….chapters are unfolding, words and pictures!